A Trusted Manufacturer Exporter
Language
Link Partner
Industrial Glass Beads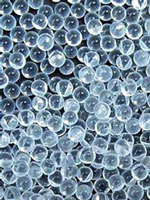 Glass Beads for Sand Blasting, Road Making and other Industrial Use. For more details Click Here...
Contact us at:
Dev Overseas
A House of Quality Craft
B-62, 2nd floor, Kamla Nagar
Agra
Uttar Pradesh
282005
India
Phone:
+91-9897081331
Welcome to Dev Overseas
Glass Beads: We

manufacture all types of glass beads which includes plain beads, pressed beads, fancy beads, big hole furness beads, silver foiled beads, gold foiled beads, inside flower beads, wedding cake beads, printed beads, lampwork beads, eye beads, vintage beads, bumpy beads and many more. Our product are made by highly experienced and skilled artists to match each bead to design specification.

Mix Beads

: This is a section of beads where you will find combination of various types of Indian beads. We provide mixture of glass beads in different shapes and color. Mix beads are very cheap and costumer can get more variety in shape and color. Any of the items form glass beads section can be produced in mixes too. Please email us for this.

Ceramic Bead

: Ceramic beads are made of ceramic material, Ceramic molded into the required bead shape by dyes and then the required pattern is hand painted on the ceramic bead. Heat treating process is performed on the beads which makes the pattern stable and dry. This also give the bead a glossy and shiny look. Ceramic beads are widely used in making costume jewelry.

Chemical Beads

: Chemical beads are made of natural or synthetic resin materials. Resin is a viscous liquid capable of hardening. They are manufactured by organic compounds. Resin beads are molded

and skillfully set in uncommon designs and

different shape and various beautiful designer beads are produced by the resin. Resin is widely used in making fashion jewelry as they can be given any shape and size.

Crystal Beads

: Crystal beads are made of glass. Crystal beads are generally used in glass chandlers and costume jewelry. Each crystal bead is carefully hand grinded by highly skilled artists to achieve perfect shape. A crystal bead 10mm crystal bead could have 32 to 192 faces. A hole is carefully pierces in the bead after grinding process for hanging.

Horn Beads

: Horn beads are made of natural horn of cow and buffalo. Horn is given the required shape by wooden lathe machine and then the design is hand carved on the bead. Horn bead can be produced in colors such as red, yellow, white, black, brown etc. Polishing work is done to make the bead look glossy. The carving work is done by our skilled artists under our expert supervision.

Lac Beads

: Lac beads are made of lac material. Decorated by ball chains, metal beads, metal rings, seed beads, glitters, mirrors, colored grain beads etc which make them look beautiful and attractive. Lac beads are all handmade by skilled artists. We are producing hundreds of designs of lac bead. Lac beads are used in costume jewelry. Usually the hole is big, size of the hole is 3mm.

Seed Beads

: Seed beads are very small and tiny size beads which are used in embroidery and jewelry. Seed beads are mass production glass beads. Usually they are sewn into a pattern to make it more colorful and attractive. Seed beads are made of glass. Seed beads range from size 5/0 to 12/0. Seed beads can be produced in any color as per requirement. They can be opaque or transparent.

Soapstone Beads

: Soapstone beads made of natural stone. These soapstone beads are totally hand carved by our highly skilled artists. Each piece is cut into uniform size and shape. Soapstone is comparatively soft stone. It has been used for making carved handicraft items for centuries as its a soft medium of carving. Soapstone beads are widely used in making costume jewelry.

Uncut Beads: Uncut beads are another mass production beads. Uncut beads are produced from glass chips. All the beads are of different shape and size. Each and every piece is drum polished to remove sharp edges and a hole is carefully pierced through the bead by drilling process. Uncut beads are used in making necklaces, earring, bangles etc. We sell uncut beads in strands, each strand is 32 cm long.
Wooden Beads

: Wooden beads are hand carved beads on various types of wood, each bead is carved by hand to perfection by our craftsmen.

Fantastic light colored wooden, black painted. These are hand-carved and made from natural materials, the carving and sizes are approximate, as are the colors/colorations. Wooden beads can also be hand painted as per your requirement.
Bali Style Beads

: Originally Bali Beads are pure silver beads made in Bali Indonesia. Our Bali style beads are made by similar techique but made of copper base metal with pure silver plating on it. The are made by highly skilled coppersmiths. Working with copper is an extremely labor-intensive process. It requires tremendous skill as well as large reserves of patience.

Glass Finger Rings

:

Glass Finger Rings are free size rings made with glass with silver foil and gold foils within and lampworked by our highly skilled artists. These artists are expertise in making glass pendants as well. A customized theme of glass pendant, finger rings and bracelet beads can be made as per customers requirement.
Glass Handicrafts

: Here you will find various handmade glass figures of animal families, different fruit hangings, candy hangings, animal sets. All the items are available in glass and frosted glass look. We are also making figure of sea shells, star fishes, birds, fishes and many many more. All figures are made by our highly skilled artists. These are made from glass rods. Glass rods are given beautiful shapes when in semi molten state.

Necklaces: We are manufacturing and supplying wholesale necklaces, bracelets, earrings and all types of costume jewelry at low prices. We maintain high quality standards as per international market. We make costume jewellery of glass beads, metal beads, horn beads, chemical beads, crystal beads and other beads at low wholesale prices. We use nickel and chrome free silver plated findings.
Zari Handicrafts:

Zari or Zardozi is an ancient art of decorating fabric with designs stitched using needle. Zari hangings are handmade

embroidery

on cloth by use of various glass beads, seed beads, sequins, glitters etc. Popularly known as Christmas Hangings.

These are Unique Christmas wall hangings and are made by our skilled artists. We Sell an exclusive range of items, working with beadwork, sequins and glittering zari threads on cotton patchwork.
Jewelry Findings

:

Findings refers to jewelry components used to put together and assemble jewelry. Findings are used throughout the jewelry industry to collectively describe a variety of prefabricated items such as jump rings, earwires, crimps, chains, link locks, bead tips, pins and clasps. If you have any of jewelry findings please feel free to email us.